Premier Protective Films
Clear Bra Specialists since 1997, Premier Protective Films is located in the heart of the San Francisco Bay in Fremont, California. We specialize in advanced paint protection film solutions (aka – precut and custom "clear bra" installations), nano IR window tint installations , and radar detectors / laser jamming systems
Premier offers a host of paint protection film coverage options. From the very basic pre-cut clear bra coverage to extensive full vehicle protection, Premier is the most experienced company in the industry.
Address: 42630 Christy St, Fremont, CA 94538
Porsche Livermore
Our professional sales and service teams are eager to share their knowledge and enthusiasm with you.
Address: 3100 Las Positas Rd, Livermore, CA 94551
MAcarbon
MAcarbon was founded in 2004,we are a premium quality manufacturer of carbon fiber products for high end and exotic automobiles.
MAcarbon is a premium quality manufacturer of carbon fiber products for high end and exotic automobiles.
Carbon fiber for Porsche, Ferrari, Lamborghini, Audi, Mercedes and more.
The staff of MAcarbon is made up of a dedicated group of individuals who strive every day to bring you the best carbon fiber products possible.
Address: 519 Marine View Ave d, Belmont, CA 94002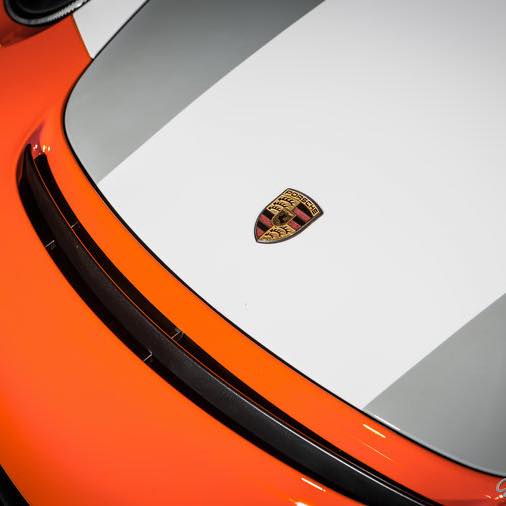 Sharkwerks
Shark Werks, Inc. was established in 2005 to meet the performance needs of Porsche enthusiasts. Our expertise in creating dialed-in, tweaked-out modern Porsches is evidenced by the work we perform and our many satisfied customers. We only offer and install components that have been tested on our own vehicles, including Shark Werks' line of in-house developed products. We take pride in providing select EVO, Champion, TechArt, HRE, RSS, Tubi, Brembo and other top performance brands. We look forward to making your Porsche faster, more responsive, and even more fun than ever!
Address: 4526 Enterprise St, Fremont, CA 94538
Soul Performance Products
Our mission is to provide our customers with outstanding parts, fair pricing, and quality service backed up with a no hassle Lifetime Warranty for the best possible experience and most excitement.
Soul Performance Products was formed by a team of auto enthusiasts with automotive industry experience looking to do the right thing by our customers. We focus our core values around a top notch customer service experience, enlightening our customers, and delivering personalized excitement.
Address:
2300 Maryland Rd, Willow Grove, PA 19090